With Homedale, you can scan for Wi-Fi / WLAN Access Points and monitor their signal strength. The details window shows all 'Information elements' and their decoded data.
Use the detected access points with
Google Geolocation
,
Mozilla Location Service
and
Open WLAN Map Service
to locate yourself.
It works with 802.11a/b/g/n/ac/ax wireless networks in the 2.4 GHz and 5 GHz frequency bands using 20, 40, 80 and 160 MHz width channels.

search
Details
See an overview of all available access points with their signal strength, security [WEP/WPA/WPA2/WPA3], network name (SSID), BSSID, vendor based on MAC address, channel, supported data rates and much more.
Details from information elements (IE) advertised by the access points are parsed and shown.
---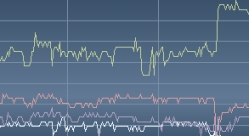 search
Signal Strength
You can also monitor the signal strength of selected access points in a graph over the time. With a right mouse click, you can start logging to a text file and create a screenshot.
---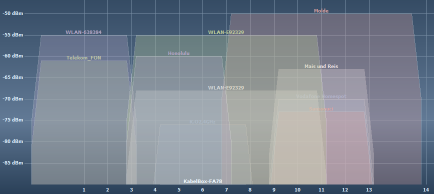 search
Frequency Usage
See the usage of all Wi-Fi channels and find the optimal channel for your access point.
---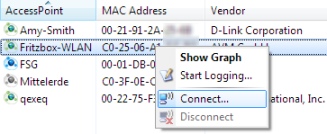 search
Connect
Make a right mouse click to connect and disconnect from a Wi-Fi / WLAN access point. The blue icon shows the currently connected access point.
Windows: Free Download Homedale.zip
macOS: Free Download Homedale.dmg
Do you like the software? Make a Donation!
You don't need to have a paypal account in order to make a donation.
Install using package managers:
winget install --id the-sz.Homedale -e --force
content_copy
choco install homedale.portable -y --ignore-checksum
content_copy
Supported Languages:

English

French

German

Greek

Italian

Korean

Norwegian

Polish

Portuguese

Russian

Simplified Chinese

Slovenian

Swedish

Traditional Chinese

Ukrainian
Supported Operating Systems:
Windows 11
Windows 10
Windows 8
Windows 7
Windows Vista
Windows XP
Windows 2000
Windows Server
macOS 14 … 10.10
Command line options:
| | |
| --- | --- |
| /n <0/1/2> | 0: Do not use ndis [default for >=Vista], 1: Use ndis [default for <=XP], 2: Use ndis exclusively |
| /r <x> | Refresh after x milli seconds |
| /s <ssid1,…> | Log only specified ssid's |
| /m <12-34-56-78-90-ab,…> | Log only specified bssid's |
| /l <file name> | Enable logging to specified file name |
| /d | Append to existing log file instead of deleting it first |
| /e | Log all access points |
| /c | Use , for log file instead of tab |
| /f <filter> | Filter access points for display and logging |
| /t <milli seconds> | Exit application after x milli seconds |
| /a | Log currently connected ap |
| /p | Or portable.dat file is in same folder, use portable version, save settings in Homedale.ini |
| /u <language code> | Change user interface language to specified 2 letter language code |
| /x | Use Unix time stamp in milli seconds in the log file |
| /g <600> | Number of records in the rssi graph |
| /b <seconds> | How long the last rssi will be shown if access point is no more found |
| /i | Start minimized |
| /h | Minimize to system tray |
| /o_connect <ssid> | Connect to this ssid |
| /o_bssid <bssid> | Connect only to this bssid for given ssid |
| /o_password <password> | Use this password for connection |
| /o_encryption <wep/wpa_tkip/wpa_ccmp/wpa2_tkip/wpa2_ccmp> | Authentication and encryption |
| /o_disconnect | Disconnect from current ap |
| /gps_baud_rate <4800> | GPS NMEA COM Port Baud Rate |
| /csv_load <file name> | Load CSV file with access points |
| /csv_save <file name> | Save all access points in CSV file on application exit |
| /? | Show all options |
All available Wi-Fi / WLAN access points with their settings:

search
Selected Wi-Fi / WLAN access points with their signal strength over the time: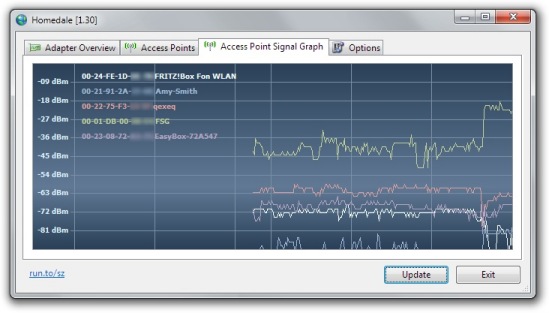 search
Wi-Fi / WLAN access points details: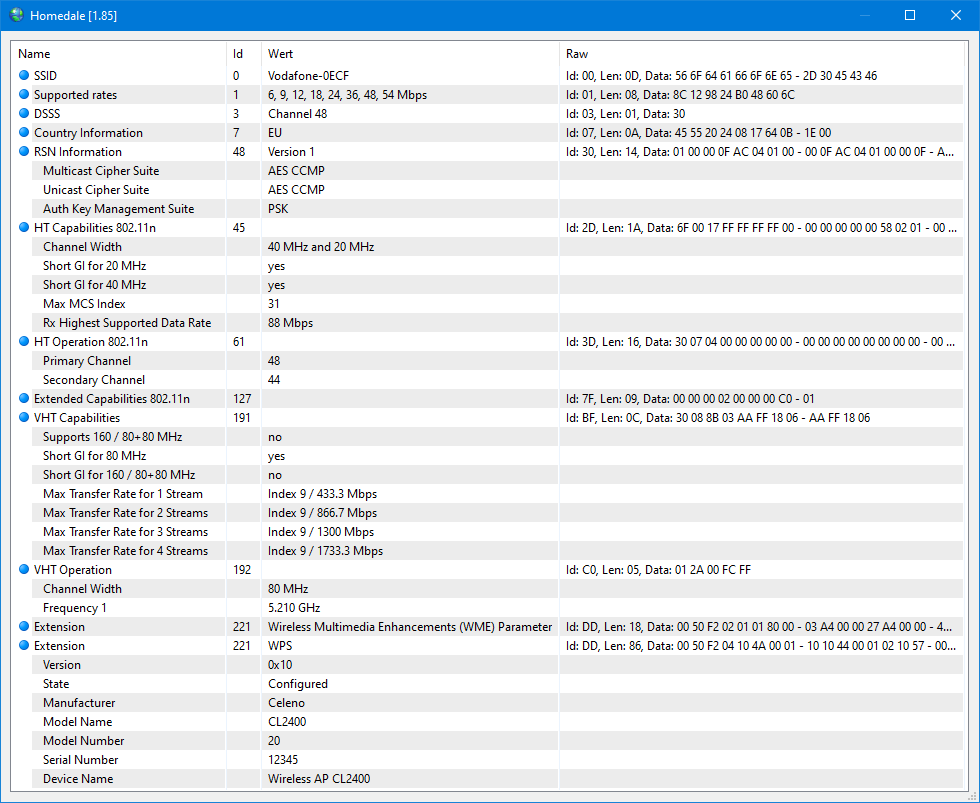 search