Build your simple SCADA system. View Modbus registers from Modbus Slaves using the Modbus RTU serial port and TCP/IP network protocols.
Press the magnifying glass to search/discover all devices and their Modbus address. All found devices are shown in a dialog.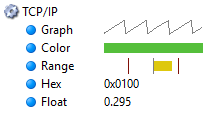 search
Visualisation
The values can be shown in decimal, hexadecimal, string, float, as range, color coded or as graph.
Do you like the software? Make a Donation!
You don't need to have a paypal account in order to make a donation.
Install using package managers:
winget install --id the-sz.Sherwood -e --force
content_copy
choco install sherwood.portable -y --ignore-checksum
content_copy
Supported Operating Systems:
Windows 11
Windows 10
Windows 8
Windows 7
Windows Vista
Windows XP
Windows 2000
Windows NT 4.0
Windows Server
Windows Me
Windows 98
Screenshot: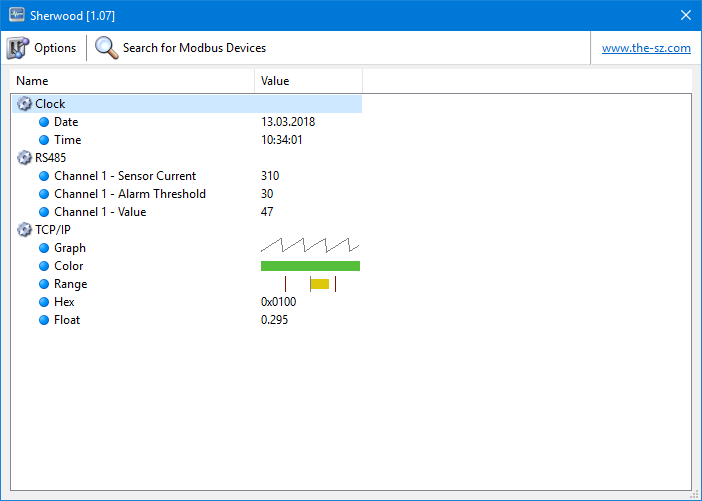 Screenshot – Configuration: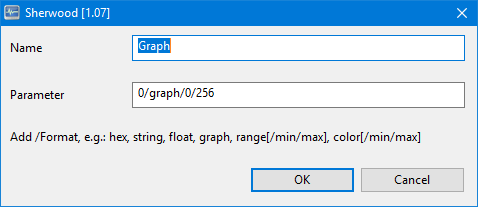 Download Mirrors: