Have you ever been annoyed by Visual Studio's SpyXX when finding the correct window? SpyEx shows the real window icon!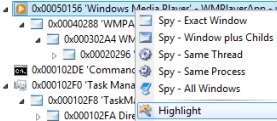 search
Windows
All visible top-level windows are shown first. After them, all invisible are following.
See all visible and non-visible windows of all applications.
Highlight every window, even hidden ones. Selecting a child window will highlight it automatically.
---

search
Spy Messages
See windows messages and their parameters. Spy on exact window, including child windows, same thread, same process or all windows.
---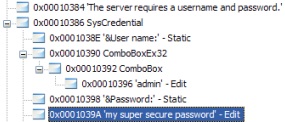 search
See hidden Password
Reveal content of password edit boxes in applications and Internet Explorer.
---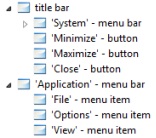 search
Do you like the software? Make a Donation!
You don't need to have a paypal account in order to make a donation.
Install using package managers:
winget install --id the-sz.SpyEx -e --force
content_copy
choco install spyex.portable -y --ignore-checksum
content_copy
Supported Operating Systems:
Windows 11
Windows 10
Windows 8
Windows 7
Windows Vista
Windows XP
Windows 2000
Windows NT 4.0
Windows Server
Windows Me
Windows 98
Tips:
You can press F5 to refresh the tree view.
When you click 'Refresh' with pressed Shift or Control key, the refresh will happen in 5 seconds. So you have time to setup your windows.
Make a right click onto a message in the 'Messages' tab and select 'Disable this Message' to prevent further display.
In the 'Options' tab, you can enable/disable each single message or message groups.
Start 'SpyEx.exe /32' to spy 32 Bit applications on a 64 Bit Windows version.
Screenshot: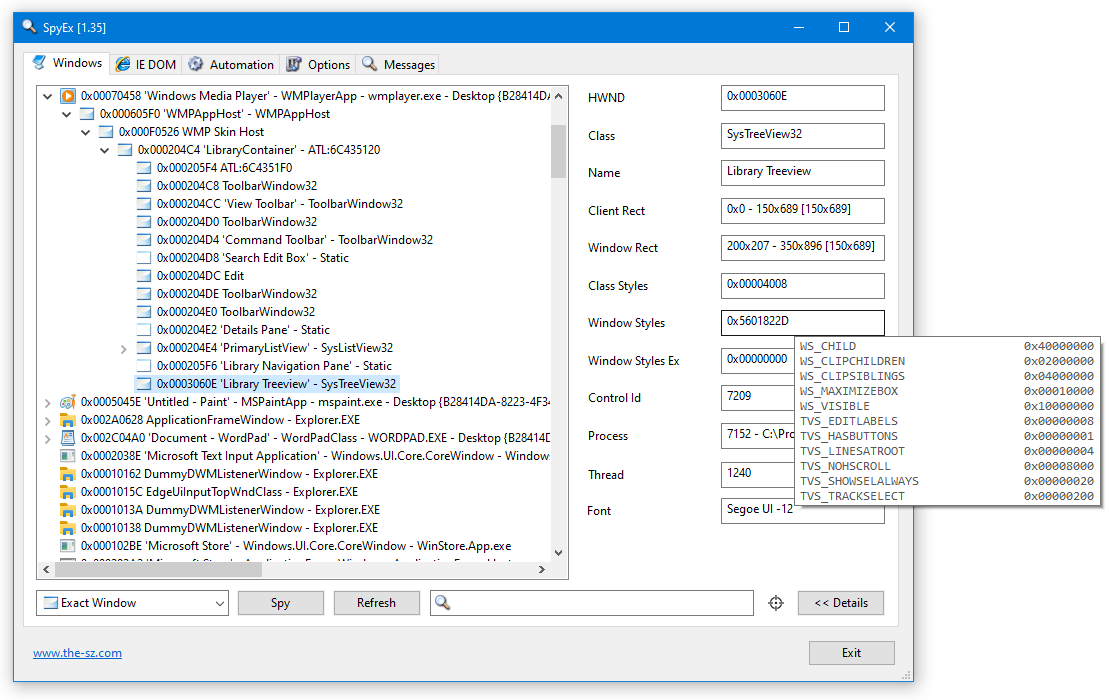 search